"Reaching youth - teaching youth across JAMAICA"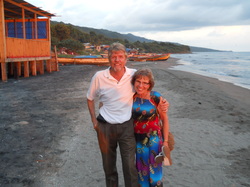 Christ the Cornerstone Mission, Inc. is located in central Jamaica, West Indies. Based out of Atlanta Ga., it was founded by Brad & Karen Rostad who have been faithfully serving in Jamaica for over 25 years.

CCM is a youth focused ministry with its main outreach geared towards children, youth and young adults.

"Our vision is simple. To spread the love of God through the Gospel, in a Christ-like attitude. To assist other ministries as they seek to advance the kingdom of God. To be sensitive to the physical as well as spiritual needs of our fellow humans. To reach the world for Christ, through whatever means possible'" -Brad & Karen


---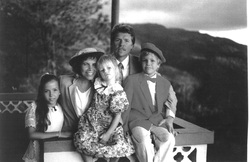 MISSION HISTORY

Christ the Cornerstone Mission was founded in 1996 by Brad and Karen Rostad. The Rostads, along with their children, had been serving in Jamaica since 1989 in a variety of capacities in evangelism and relief work, as well as in the medical and educational area. As the work grew and developed, it necessitated the establishment of the mission. Their extensive work with youth, (particularly in the area of education), was a significant factor in enabling them to acquire the "old pimento warehouse," which was subsequently developed into the "Lighthouse" mission center. Presently, it serves as a multi-faceted ministry center.

A very significant part of the Rostads' ministry in Jamaica was the founding of "Cornerstone Church," in 1995. Through the years, Cornerstone Church has grown numerically and spiritually and has impacted countless lives. It is the "spiritual hub" of the mission and serves to support - through prayer and personnel - all of the other ministries at the Lighthouse.

---